Estate and Parkland Fencing
Here at Morrish's we specialise in the supply and erection of traditional estate and parkland fencing.
Our continuous welded style of fencing gives great structural strength (more than pinned or clipped products) whilst still maintaining the look of traditional estate fencing. Our fencing is perfect for property boundaries, stock fencing, paddocks, gardens and elegant driveways alike. It is great for undulating or uneven ground and can be curved on site to give whatever style and form is required.
We can supply:
Traditional estate and parkland fencing
Metal railings
Bespoke gates- made to order
Driveways and entrances
Made and erected by experienced craftsman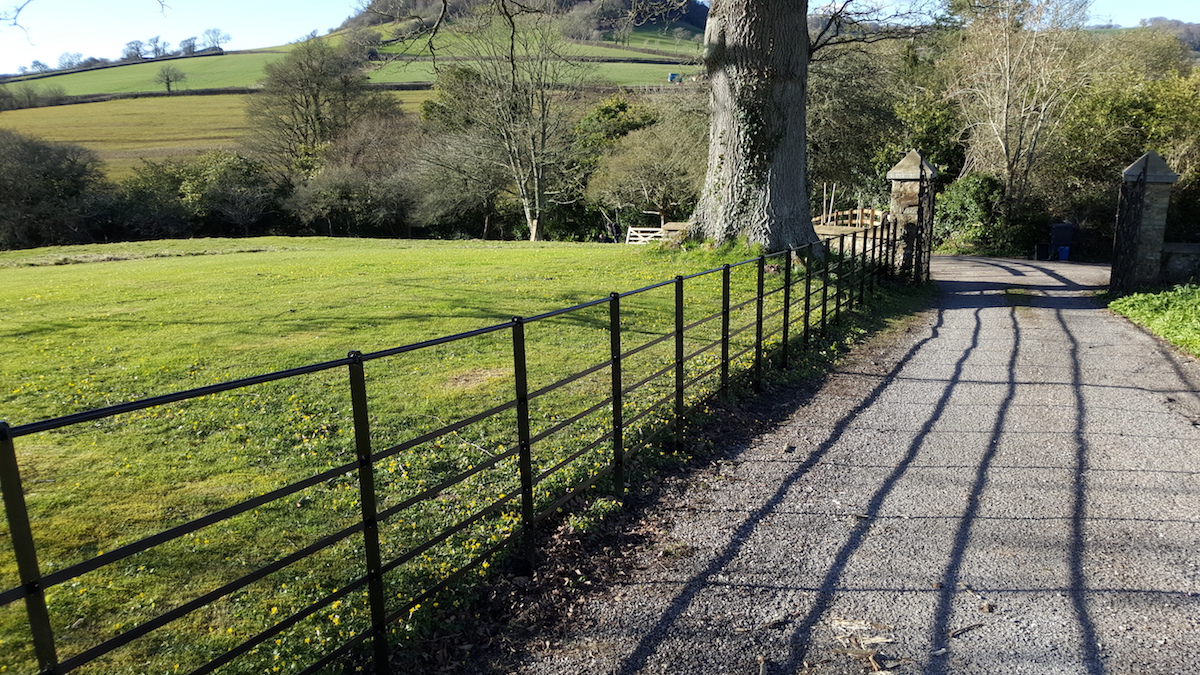 Our fencing can be supplied galvanised or ungalvanised and can be painted in a range of traditional colours to suit the customer.
Our estate fencing is 1100- 1200mm above ground when finished.It is constructed from 20mm top round bar, 25 x6mm horizontal flat bars, (kinked and welded every 6 meters), 50 x 8mm verticle standard posts with rounded tops.We supply end posts and corner posts of differing styles to suit all tastes and budgets, our traditional gates are made in all sizes and styles to compliment our fencing.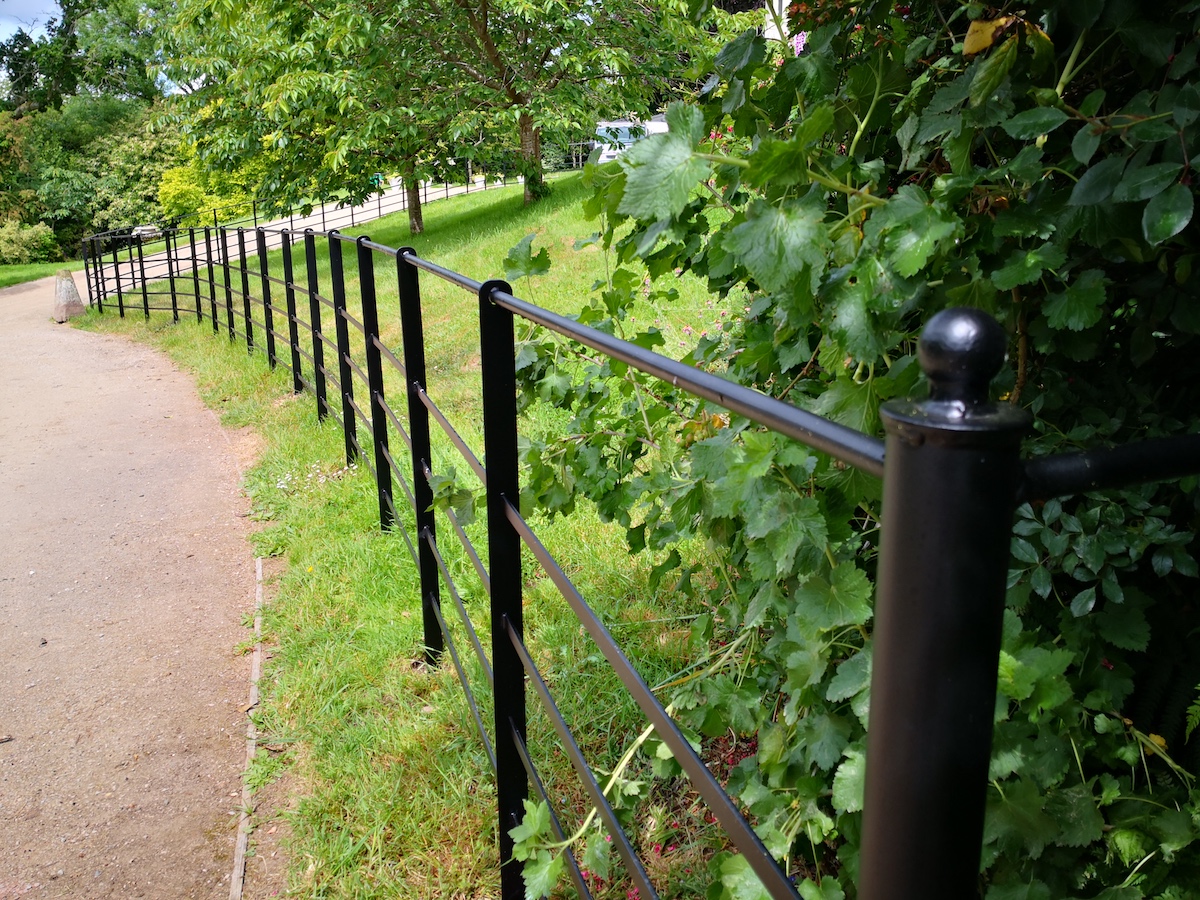 Traditional Estate Fence Gateway
Differing styles are available on request. Please call today for advice or to arrange a site visit and recieve a quote.